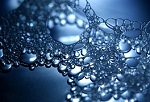 A septic tank mishap can be a massive problem. Do you remember the last time you had your septic tank inspected? Regularly inspecting and cleaning your septic tank is an important step to ensure your plumbing keeps running smoothly. To help you gauge the health of your septic system, we walk through the specifics of septic tank service here.
Inspecting a septic tank is a critical step in evaluating how to best protect it in the future. Is the tank old or weak in some places? Is it exposed to a certain substance in the ground or in the water that may affect it? A professional technician will be able to ascertain the condition of your tank to help you decide how you should have it regularly serviced in the future.
As with any other plumbing system, septic tanks can become excessively dirty or clogged. The team at KRK has personal company septic service trucks which allow us to be ready to service any septic repair or cleaning need. Our trained professionals offer filter cleaning, pump station repairs, line snaking and cleaning, high velocity water jetting, and any other septic service.
Call KRK today at 1-800-330-7686 for 24/7 emergency service or for your regular plumbing needs!