The Inspiration Behind Advanced Services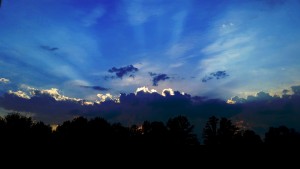 "The farther a man knows himself to be from perfection, the nearer he is to it."
Gerard Groote
And He said to me, "My grace is sufficient for you, for My strength is made perfect in weakness." Therefore most gladly I will rather boast in my infirmities, that the power of Christ may rest upon me.
2 Corinthians 12:9
Our Motto
Admitting Flaws
At KRK Enterprises, Inc., we provide advanced grease trap services to Fort Pierce and Port St. Lucie, Fl from an inspiration founded in philosophy, theology and science.
In the mid-1980's researchers at Cleveland State University made a startling discovery. They conducted an experiment by creating two fictitious job candidates David and John. The candidates had identical résumés and letters of reference. The only difference was that John's letter included the sentence "Sometimes, John can be difficult to get along with." They showed the résumés to a number of personnel directors. Which candidate did the personnel directors overwhelmingly prefer? Difficult To Get Along With John.
For The Sake of Progress
The reasoning behind this immense preference for someone more willing to admit their faults or their weaknesses means that they have both a sense of humility and a sense of self-awareness which is always more constructive and conducive towards improvement. When a person claims they know everything and refuses to acknowledge when they don't, progress is brought to a grinding halt. You must admit there is something lacking before you can construct a valuable way to discover what is still unknown.
For example, have you ever noticed that the people who are tremendously knowledgeable about a product or service, like people with Ph.D.s, who have diligently studied and become true experts on a particular subject, tend to be very humble and honest about the subject? While it's the people who know just enough to be dangerous who "know it all."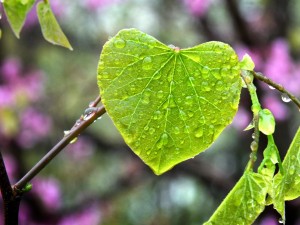 The difference is that the more time we spend studying about anything, the more we realize we don't know that much about it. When you look at something, at first glance it may seem simple. . . like a leaf. However, the more we look at the leaf, the more we realize that it is far from simple. We could spend a lifetime studying a single leaf with the most powerful microscopes and DNA testing equipment in the world and still not know everything there is to know about the leaf.
The researchers in the aforementioned Cleveland State University study concluded the criticism of "John" made the praise of "John" more believable and honest. Admitting the candidate wasn't perfect through and through actually helped John. Admitting flaws gives you more credibility. At KRK Enterprises, Inc., our grease trap services to Fort Pierce and Port St. Lucie, Fl are improved every year from our inspiration in philosophy, theology and science.
Call today to speak with a licensed technician! 1-800-330-7686