Cleaning Drains With Drain Maintainer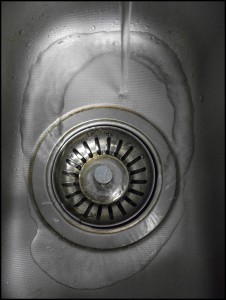 Drains run slower and slower as greases, soaps, fats, and detergents build up on the inner walls of your pipes and eventually cause blockage. With the drain cleaner at KRK Enterprises, Inc. you can keep your Fort Pierce and Port St. Lucie, Fl drains running freely, quickly, safely and economically. Drain Maintainer works with your drains to clear blocks without harming the integrity of your piping.
Our drain cleaner utilizes the same technology as the environmentally safe products used to clean up oil spills in the ocean. Through natural biological activity, non-toxic, beneficial bacteria absorb the grease and organic buildups in your pipes and convert them into harmless by-products: carbon dioxide and water. In addition, a biofilm coats the inside of your drain pipes and continues to consume the organic wastes – until those wastes are gone.
This product is an excellent addition to any residential or commercial facility across Florida, through Fort Pierce and Port St. Lucie, Fl.
Break It Done For You
Typically, a single treatment of Drain Maintainer lasts for several weeks. During this time, a pleasant and refreshing scent deodorizes your drain pipes as the biofilm works to remove the sources of waste that cause unpleasant odors.
Our Drain Maintainer contains no acids or caustic ingredients like many of the drain openers you find at supermarkets or hardware stores. Our Drain Maintainer will not harm your pipes-copper, PVC or iron – regardless of how often it is used. And it is safe for all drains – kitchen and bathroom bathtubs, showers and laundry tubs. Our Drain-Maintainer is safe for the environment, too! Some drain products contain solvents, which can inhibit bacterial action and cause problems at municipal treatment plants. Our Drain Maintainer contains no solvents and is approved for use by municipalities and water-treatment facilities across the country.
Treating Your Drain Safely
Our Drain Maintainer is an economical concentrate that mixes at a ratio of one part drain cleaner concentrate to eight parts water. For cleaning drains safely, use two ounces of Drain Maintainer on your Fort Pierce and Port St. Lucie, Fl drains from KRK Enterprises, Inc. every month. It is your easiest and most economical way to ensure free-flowing drains year-round, year after year. When it comes to affordable drain maintenance, Drain Maintainer is your most dependable product on the market. Dial 1-800-330-7686 for answers to any product questions.