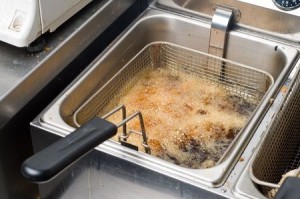 Commercial kitchens, like those found in schools, resorts, and restaurants, have a series of local city codes and building policies set in regards to their drainage systems. This includes grease traps installed in the drains, sinks, and dishwasher to prevent grease (or FOG) from joining the main water system. Grease traps, or grease interceptors, catch the fats, oils, and grease from traveling in the main sewer line to the sewer treatment facility – as it cannot be treated as wastewater in the same way. Neither is it good for your pipes to become caked in grease – so the use of the grease trap is instantly the perfect idea! Right?
Right! Grease traps are manufactured to prevent your main sewer line from becoming obstructed. It is, then, just as important to maintain your grease trap and keep it clean and in good working order, lest some FOG substances spill over and you or your business incurs a heavy fine.
The grease trap cleaning services KRK Enterprises, Inc. provides Florida with are unmatched! Maintaining your grease trap should be done frequently and with a professional on hand. We will be sure your drainage pipes don't clog and that your kitchen sinks don't backup. Two of the most common signs of blockage in your system is a foul odor coming from your drains, and the other is water draining slowly in your sink(s). If you notice either of these symptoms, call in the professionals quickly so that your small problem does not become a crisis. Don't lose business, productivity, or customers over a small plumbing snafu.