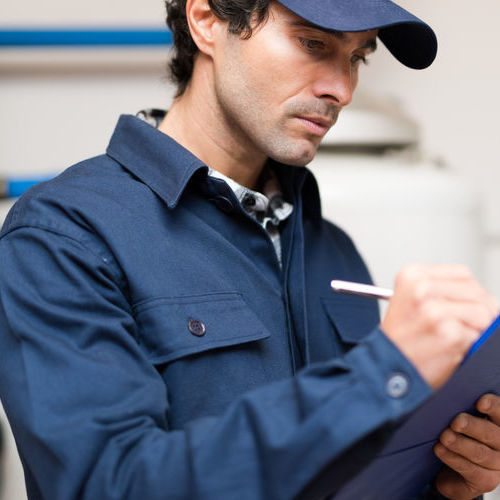 How Much Does it Cost to Video a Sewer Line?
It is integral to note that a residential video sewer inspection can cost between $100-$800. Video camera inspections can deviate widely but generally, average out to about $250-$500. Plumbers will not recommend a video camera inspection unless serious enough circumstances merit it. If the inspection is being done in association with other work or separately, the images may be either sent to a monitor or videotaped for posterity. Running a camera through household sewer pipes are typically used to evaluate the type and condition of underground pipes and to identify problems like leaking or broken joints. Root protrusions, blockages or corrosion are usually prime culprits for serious pipe blockages.
Do Plumbers Use Cameras?
Video camera inspections can provide a proper analysis of pipelines. While not every plumber approaches a drain clog or pipe trouble in the same way, advances in technology have allowed plumbers to detect plumbing problems underground, saving time and construction costs in the process. Cameras can be used before and after drain cleaning and other services and may reveal problems that will assist homeowners in the future with making good plumbing decisions in the future. When clogs occur, the problem could be as simple as an accumulation of un-flushable materials, such as make-up or baby wipes. Video camera inspections can assist by providing an accurate picture of what exactly is occurring underground in hidden pipelines.
How Do You Inspect Plumbing?
When plumbers perform plumbing inspections, they usually undertake a procedure to diagnose possible plumbing problems while checking over all the applicable water fixtures. A quality plumbing inspection will include sinks, toilets, lines, tubs, and pipes. Underneath and outside of the house, a good plumber will check both the pipes and hydrants for leaks. Furthermore, the water heater will receive special attention. It's important for the water heater to be properly installed and functional, which are two aspects many plumbers specialize in. When water heaters experience disrepair, it can present a major inconvenience for homeowners. Toilets will also need to be inspected for their water levels, flappers, and filler mechanisms.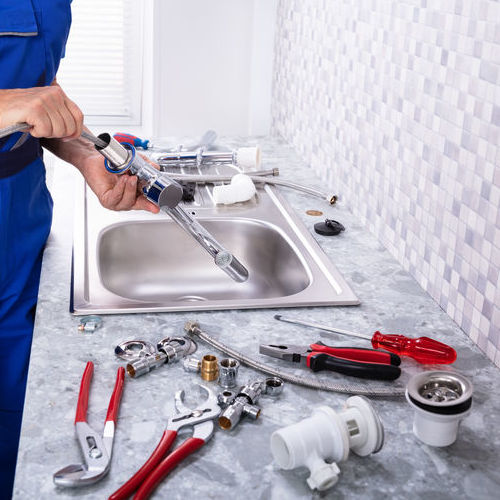 How Long Does A Sewer Inspection Take?
When homeowners notice that their sewage system is emitting a nasty sewer gas odor, or that their water isn't draining as fast as it used to, it's important to contact a local, trusted plumber to administer a sewer inspection. To inspect the pipes and find possible problems, a specially designed sewer video camera head is connected to a flexible cable. This flexible cable is inserted into the main sewer line cleanout, which is snaked through the pipes. At ground level, a plumber will watch on a monitor to diagnose whatever prevailing issues are occurring. In truth, the time taken to conduct the process will vary depending on the extent of the problem and the depth of the pipelines.
Should I Get Sewer Inspection?
For those who are interested in purchasing a new home, it's important to conscript the services of a trusted local plumbing company to administer a sewer inspection, particularly in the case of older homes. It is important to recognize whether or not the sewer system is in need of repair, particularly because it can be an extremely expensive plumbing problem. Tree roots growing into sewer lines are a common problem. Roots crawl into tiny openings in pipelines and expand into the sewer line, latching onto other debris that usually causes backups. This debris includes grease and eggshell waste. When rodents nest in the home, it's important to get the damage surveyed and corrected as soon as possible. For squirrel damage, consult your local, trusted roofing company to ascertain your options.
Video Plumbing Inspection Cost
Estimates for video plumbing costs vary depending on the city/state and the company. Although a plumber on a forum may stipulate that a video camera inspection costs $125, across the country, the cost may be a minimum of $275. Each hour of labor may cost $175 per hour. In addition, there may be different associated costs. In order for homeowners to estimate the overall total cost, ask about the fees for standard repair before hiring a plumbing company to do a video inspection.
How to Book a Plumbing Inspection
It is important for homeowners to know that they have options when it comes to plumbing emergencies. In order to find the appropriate support for your plumbing system, defer to your neighbors, and ask for plumbing recommendations. Look up your local plumbing contractors and find their reviews. Once you have decided on the appropriate company, secure a plumbing inspection by calling their number and agreeing on a specified appointment time. Make sure to allocate enough time for the plumber to appropriately assess the situation.
Plumbing Inspection Camera Systems
Plumbing camera inspection systems are non-invasive and can minimize construction costs in the long term. Customers may request a plumbing video inspection for retrieving lost items, for inspecting a currently existing sewer system for a prospective home purchase, and for inspecting the health of the septic system. Video camera inspection systems may also be initiated for a bathroom remodeling inspection. In the end, video inspection services contribute to more efficiency in plumbing inspection tools and enable a higher degree of home knowledge.
Advantages of Plumbing Camera Inspection
There are many benefits to camera inspections for homeowners. Consult the list below to understand more about the potential advantages.
Accuracy. Particularly for homeowners who are in the process of purchasing a new home, video camera inspections can provide a level of surety with regard to understanding what they are getting into. Nothing could be worse for a new homeowner than discovering underlying issues that negatively impact the value of the original purchase price.
Fewer construction costs. Before video cameras were introduced as a plumbing tool, plumbers would have to cut into walls and take apart fixtures in order to assess the state of indoor plumbing. This is no longer an inevitability for homeowners experiencing pipeline distress.
Increased efficiency. With regard to time costs, enabling a video camera inspection allows for increased time efficiency. Now, if a plumbing inspection needs to take place, a video camera inspection can assess the entirety of the plumbing problem in a matter of minutes.
With many years of experience, KRK Enterprises, Inc.  is uniquely qualified to provide accurate and effective plumbing camera inspections. Call us today at 800-330-7686 for Fort Pierce and Port St. Lucie, Fl's plumbing inspection camera experts.