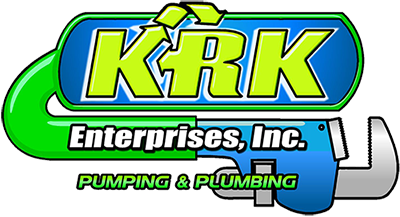 When we first launched our new KRK Pumping & Plumbing website, we knew we wanted to help as many customers as possible. It's pretty simple: the more leads we get, the more we can help people with their plumbing problems. A lot of small businesses fail because they don't implement a good plumbing lead generation strategy. We did not make that mistake.
To thrive in the digital age, we generate as many plumbing leads as possible. Our lead generation efforts focus on digital and grass-roots strategies but with a much higher emphasis on digital strategy. Take a look at some proven ways to generate high-quality plumbing leads.
1) PPC Advertising
Pay Per Click advertising helps you build your online presence very quickly and effectively. It's a beneficial method when your business is just starting, and you need leads to get it off the ground.
PPC ads revolve around a keyword that you bid on. When someone performs a search that includes that keyword (or a variation of it), your ad will show up. PPC ads may seem spammy, but the statistics don't lie: 33% of consumers will click on a PPC ad because it pertains directly to their search.
2) Online Reviews
Online reviews are a must if you want to generate plumbing leads because they are essentially free. All you have to do is:
Get the DataPins App
Ensure your business is listed on review sites like Yelp, Angie's List, Houzz, and Google My Business.
Make sure you are asking your customers for reviews after a job well done.
Ask for reviews in any emails you send to your customers.
Reputation is about how customers perceive you, not necessarily how good you are at a service. At this company, we do outstanding work for our customers, but we can document their satisfaction through review generation.
3) Word of Mouth Referrals
It would be best if you didn't abandon the old ways altogether as they still have merit. While word-of-mouth referrals aren't the most efficient method for drumming up plumbing leads, they still hold much weight with customers. 
They are still important because not everyone trusts online reviews. According to at least one 2020 survey, a whopping 92% of consumers reported that they trust recommendations from family and friends.
The only downfall is that you aren't likely to get a high volume of leads from word-of-mouth referrals. Still, they are quality leads when you can get them, so don't forget to ask your satisfied customers to tell their friends and family about your services.
4) Invest in SEO
In very plain terms, SEO increases the online visibility of your business. The more exposure your business has, the more leads you will generate for it. SEO stands for Search Engine Optimization, and it helps your website show up in the most visible space (position zero) of search engine results pages. Plumbing SEO includes but isn't limited to:
Blogs
Social media posts
Web design
Link building
Reputation management
Schema markup
Video content
White papers
We partnered with a plumbing SEO agency to make our website better. Still, no one can deny that SEO is vital. After all, the top search engine results hog more than half of all clicks.
If you require quality plumbing services, your search is over. Get the plumbing help you need at a price you can afford by giving us a call.