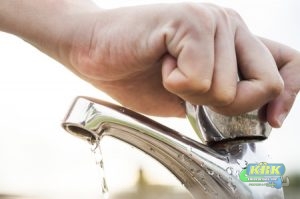 As homeowners, it seems like something is always popping up that requires plumbing services. This can cause a headache when you're trying keep your daily routine. KRK Enterprises offers residential plumbing services to residents of Fort Pierce, FL, and Palm City, FL. But have you ever wondered what the most common residential plumbing problems are? Take a look at the list below:
1. Leaking Faucet
The most common  residential plumbing problem is a leaky faucet. This happens frequently and is easily noticeable to the homeowner. The annoying dripping sound can cause sleepless nights. Worse, the leaks can cause a massive spike in your water bill. KRK Enterprises has you covered, and will repair the problem in no time.
2. Running Toilet
Another expensive plumbing problem is a running toilet. This wastes gallons upon gallons of water each day it goes unfixed. If you notice your toilet continuing to run long after pressing the flush, you have a serious problem on your hands. Like a leaking faucet, a running toilet is a common occurrence in homes.
3. Weak Water Pressure
If your shower is producing a low flow water stream, you likely require a professional plumber. The same is true when your bathroom and kitchen faucets are failing to produce a solid stream of water. There could be a variety of culprits causing the problem. The municipal water supply is often responsible for this issue.
4. Clogged Drains
Overflowing sinks and bathtubs are generally caused by clogs in the drain. This is one of the most common problems for homeowners, and many times caused by a buildup of particles within the drain. Be careful about using over the counter drain cleaners, as they can end up causing further problems long term. Call 1-800-330-7686 for residential plumbing services in Fort Pierce, FL and Palm City, FL.